Here are the 4 best ways to get a free (or almost free) domain name:
Option 1: Get a Free .Com with Web Hosting
When it comes to choosing a domain name for a website or professional email address, most people are looking for a .com URL: www.yoursite.com. This is the most common and professional-looking domain extension.
Because .com URLs are in high demand, it unfortunately isn't possible get one completely free.
For example, with Domainesia, you can buy hosting starting at $2.95/month that includes a .com domain, professional WordPress website, and up to 5 professional email accounts. In other words, you not only get a domain of www.yoursite.com, but you can create a high quality website for it, and get up to 5 email addresses that use it, e.g. yourname@yoursite.com.
Option 2: Get a Free .Tk Domain Name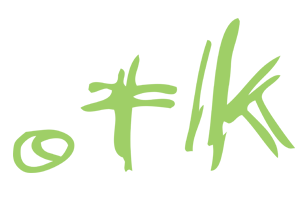 Powered by Freenom, the website dot.tk will let you register a .tk domain completely free for up to a year. They also have .ml, .ga, .cf, and .gq domains available at no cost.
As far as we could tell, this is the only service that provides an actual domain completely free. Many other free domain name services are actually giving you a subdomain (e.g.www.yoursite.weebly.com, or www.yoursite.wix.com). With dot.tk, you get an real and clean URL like www.yoursite.tk. It's also free to transfer the domain to a hosting service to create your website or professional email address.
The catch is that dot.tk only lets you register the domain for up to a year a time. While renewals are currently free, we can't guarantee it will remain that way in the future.
If you're looking for a domain you can use in the long term (2+ years), it's wiser to pay the small fee for a .com domain instead. After all, this looks more professional, and is generally more trusted by visitors. On the other hand, if you only need a temporary domain and aren't too concerned about appearances, dot.tk provides a simple and free alternative.
Option 3: Get a Free Subdomain from a Website Builder

If you're looking to create a website but don't have the budget for a hosting plan, a free website builder is typically the next best option. You get a free subdomain (e.g. www.yoursite.weebly.com) and tools to create a simple business website.
Website builders are a new class of software providers that take away most of the technical work. For example, with Weebly, our favorite provider, you simply drag and drop shapes and photos to design your site— just as you would to create a powerpoint presentation.
The only catch is that website builders are somewhat limited at the free level. You're typically limited in your amount of storage and features, and required to show small ads on your website. Not to mention, your domain is a bit clunkier (www.yoursite.weebly.com, as opposed to just www.yoursite.com). Upgrading to a paid plan gets around these limitations— and that starts at $8/month for Weebly.
Some of the other big website builders include Wix and Squarespace (although Squarespace doesn't have a free version). Weebly is our favorite amongst the three for their simpler editing tools and faster speed, but you can click here to read a full comparison. We also have a free guide on how to create a website with Weebly.
Option 4: Get a Free .Co.nf Domain Name

At biz.nf, you can register a .co.nf domain name completely free. Unlike dot.tk which only allows you to register 1 year at a time, Biz.nf lets you own the domain for an unlimited amount of time.
Furthermore, Biz.nf provides free basic hosting should you want to set up a website with them. You get 1GB of storage, and 5GB of traffic per month, although there are some significant limitations, like no files over 2MB can be uploaded.
Another key limitation is that you cannot transfer your free domain name to another host, although there is an indication this will be available in the future for a surcharge. Also, unlike .tk, .co.nf is technically a subdomain owned by biz.nf. While this has little difference to visitors besides the slightly-longer URL (www.yoursite.co.nf), it does mean you will lose the URL should biz.nf ever discontinue service.
Nonetheless, if you're just looking for a simple informational website, and aren't too worried about expanding or keeping it up for long, biz.nf provides an impressive free service. If you're looking for a more long term solution, however, a low-cost hosting plan with a .com URL is a wiser option.
The Bottom Line
If you're creating a website that's intended to be temporary, or used for testing purposes, dot.tk and biz.nf both offer a completely free domain name. That said, there are a few 'catches' to the free service, which we described above.
If you're creating a website for your business, we strongly recommend paying the small fee for a .com domain instead. You get a more reputable domain name, and don't have to worry as much about price increases or service interruptions.